AI-Mind project is active from the beginning, and we are happy to invite researchers and health professionals for the webinars organised in the field of EEG and MEG screening methods, held online on the 21st and 28th of June at 14:00 CEST.
Dr. Mia Liljeström invites for the webinar on the Neurophysiological basis of EEG and MEG signals held online on the 21st of June at 14:00 CEST.
In this webinar, you will learn how the measured signals arise, how we can detect them noninvasively outside the head, and how EEG and MEG relate to each other. We will discuss the sensitivity of EEG and MEG to different types of neural signals (synaptic currents, action potentials). We will also discuss how pathological changes related to Alzheimer's disease might affect the signals we are measuring.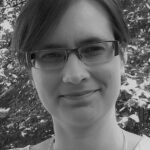 Dr. Mia Liljeström works as a researcher in the AI-Mind project at Helsinki University Hospital, and as a Staff Scientist at Aalto University. She has a background in MEG signal processing with a particular emphasis on connectivity analysis.
DR. RICARDO BRUÑA INVITES FOR THE WEBINAR ON THE FUNDAMENTALS OF SOURCE RECONSTRUCTION ON EEG AND MEG HELD ONLINE ON THE 28TH OF JUNE AT 14:00 CEST.
EEG and EMG measure electrophysiological activity from outside of the head. While the temporal resolution achieved using these techniques is high, the spatial identification of the origin of the activity is far from trivial. This identification, usually referred to as source reconstruction, is a classical ill-posed problem, and can only be solved under some assumptions.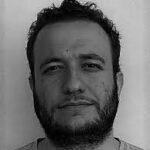 Dr. Ricardo Bruña works as a researcher in Complutense University of Madrid, Technical University of Madrid, and Universidad de La Laguna, in Spain, and is a member of the AI-Mind consortium. His research focuses on source reconstruction, using both EEG and MEG, and estimation of functional connectivity.
Featured image provided by the Complutense University of Madrid, 2021 © all rights reserved.