The AI-Mind consortium brings together a multi-disciplinary, multisectorial and multi-national network to facilitate a paradigm shift in clinical practice away from complex and poorly predictive screening methods and toward automated diagnostic screening tools driven by artificial intelligence. Our network comprises medical experts and opinion leaders on dementia from five hospitals, international experts in brain signal analysis and computer science embedded in NORA and CLAIRE, four SMEs and academic spin-off companies, patient and professional stakeholders and health technology assessment experts.

Oslo University Hospital (OUS) is a highly specialised hospital and is Scandinavia's largest with > 1.2 million treatments yearly. OUS is responsible for approximately 50 percent of all medical and healthcare research conducted at Norwegian hospitals. The Cognitive Health Research group (CoHR) is a multidisciplinary research team at the The Clinical neuroscience division at OUS, which is the biggest of the northern European countries.  As the lead coordinator of AI-Mind, OUS with Dr. Ira Haraldsen will be responsible for the overall coordination, communication and management of the project. Their Legal Department will be leading WP1, and the Cognitive Health Research group (CoHR) will part of the lead in the clinical trials of WP5.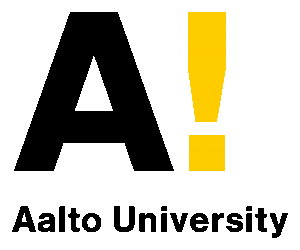 Aalto University is a community of bold thinkers where science and art meet technology and business. We are committed to identifying and solving grand societal challenges and building an innovative future. Aalto University has been ranked the 9th best young university in the world (Top 50 under 50, QS 2018) and one of the world's top technology challenger universities (THE 2017), for its outside-the-box thinking on research collaboration, funding and innovation. Aalto has six schools with over 11 000 students and 4000 employees of whom close to 400 are professors. Our main campus is located in Espoo, capital area of Finland. 

accelopment Schweiz AG is a Swiss SME that assists research institutions and companies in EU project management and the dissemination and exploitation of project results. We are specialised in European research, development and innovation support initiatives, such as Horizon 2020 and the SME focused Eurostars programme. accelCH's multi-disciplinary and highly qualified staff (currently 18) has more than 25 years of experience individually in EU and national funded projects in Health, Biochemistry, eHealth, Materials and other areas. accelCH is currently involved as in more than 25 EU funded projects (mostly Horizon 2020) and partner organisation in 22 MSCA training networks. ACCEL is ISO 9001 certified and internationally accredited by IQnet.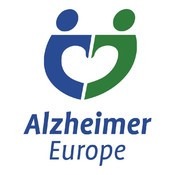 Alzheimer Europe (AE) is a non-governmental organisation founded in 1989 and currently has 39 members (national Alzheimer associations) in 35 countries. The strategic plan of Alzheimer Europe defines the priorities of the organisation as providing a voice to people with dementia and their careers, making dementia a European priority, promoting a rights-based approach to dementia, supporting dementia research and strengthening the European dementia movement. Alzheimer Europe actively participates in several IMI, Horizon2020 and JPND projects by contributing to ethical discussions, representing the views of people with dementia and their careers and helping with the communication of project aims and achievements to the general public, its network of patient and carers' organisations and policymakers at European level. AE has an established network with representatives of national Alzheimer associations and developed key communication tools (e.g. website, newsletter, social media, magazine, Annual Conference) to update the wider dementia community about relevant scientific and policy developments. 

BrainSymph AS is a medical technology commercialisation enterprise founded by neuroscience researchers from Oslo University Hospital. They specialise in state-of-the-art electroencephalography (EEG), with a particular focus on functional brain connectivity and network techniques. BrainSymph's vision is to make brain health diagnostics easy and accessible by offering clinicians and hospitals the tools to provide better individually tailored care for their patients.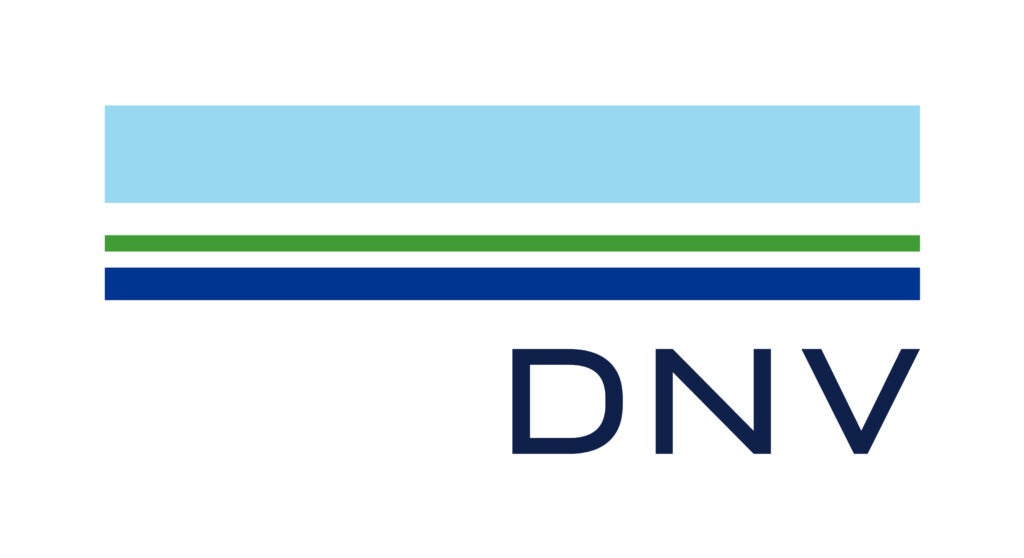 DNV is the independent expert in risk management and assurance, operating in more than 100 countries. Through its broad experience and deep expertise DNV advances safety and sustainable performance, sets industry benchmarks, and inspires and invents solutions. Driven by its purpose, to safeguard life, property, and the environment, DNV helps tackle the challenges and global transformations facing its customers and the world today and is a trusted voice for many of the world's most successful and forward-thinking companies. The Healthcare Program works with partners to build trust through process and data assurance, data governance, and the facilitation of secure sharing of data, to enable the successful implementation of precision medicine in clinical practice. The integration of big data for more precise medicine may result in radical changes to the patient journey and the choice of interventions for individual patients.

Helsinki University Hospital (HUH) is the largest hospital in the Nordic countries, and among the top ten largest hospitals in the world with 25,000 employees. HUS provides secondary and tertiary care for a population of over 1,7 million. The expertise in HUS is internationally recognised and accredited. As a university hospital, HUS continuously develops and evaluates its treatment methods and activities. This project falls squarely within the HUS medical research and innovation strategies of strengthening the use of AI and digitalization in patient care and preventive medicine, and of actively building lasting relationships with international partners. 

The Scientific Institute for Research, Hospitalization and HealthCare (IRCCS) San Raffaele Pisana is devoted to guarantee excellent care in many fields of rehabilitation and is a landmark institution in the field of highly specialized neurorehabilitation. The institution performs an intense and qualified research activity thanks to the support of a modern Research Centre, a cutting-edge facility for translational research in the medical area, whose multidisciplinary organization allows pluripotency, flexibility and the involvement of several areas of expertise and an Interinstitutional Multidisciplinary Biobank. Translational research is one of the IRCCS San Raffaele Pisana's founding principles, ensuring innovation in health care delivery and the development of new health care and rehabilitation paths. The San Raffaele Institute has a wide national and international Network of Excellence.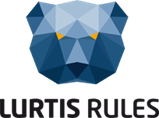 LURTIS is an R&D driven company, based in Spain and the UK, committed to creating AI-driven solutions for different engineering and science sectors. Lurtis provides an innovative application of the broad spectrum of AI techniques, selecting the best-suited approach for each problem. Lurtis research in the healthcare sector addresses a wide range of problems, such as traumatic brain injury (TBI), early dementia prediction, oncological treatments, and generative design of medical devices.

Neuroconnect is a start-up and a spin-off of the Catholic University of the Sacred Heart of Rome, Italy. Neuroconnect was founded in 2018 by a team of researchers. The focus of Neuroconnect is to the develop research and knoledge on brain connectivity and assess cognitive decline, mainly in MCI, Alzheimer and Stroke patients. The company's goal is to offer the team's experience and expertise as well as providing highly qualified services, in the field of neuroscience in general and in advanced analysis of signals/images in particular, in order to better understand the key mechanisms of the central and peripheral nervous system (dys) functions.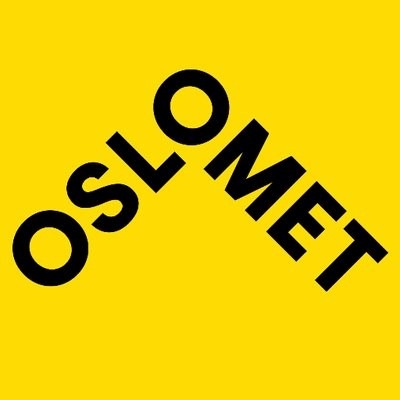 The OsloMet team in the AI-Mind project belongs to NordSTAR, Nordic Center for Sustainable and Trustworthy Artificial Intelligence Research, which was awarded by Oslo Metropololitan University the status of excellent academic environment. The focus of NordSTAR is on establishing and developing a new paradigm in Artificial Intelligence (AI) basic research, so-called Sustainable and Trustworthy AI (S&T AI). This paradigm will enable the development of new design principles for AI tools, which are sustainable and trustworthy by design. NordSTAR consists of five research groups: (i) Security and Reliability, (ii) Explainable AI, (iii) Human factors in AI, (iv) Biologically-inspired Computational Systems and (v) Quantum AI. These groups will coordinate cross-disciplinary activity aiming at sustainable and trustworthy AI tools for the present societal demands and at facilitating possible developments of AI technology in the future.

The Radboud University Medical Center (Radboudumc) is an academic hospital in Nijmegen, The Netherlands. It is part of the Dutch Federation for university medical centres. Radboud university medical center wants to be at the forefront of the development of innovative, sustainable and affordable healthcare. Our mission is: 'to make a significant impact on healthcare'. Radboud university medical center is located in Nijmegen, The Netherlands. 

Tallinn University is the third largest university in Estonia with 10500 students in 20 institutes with a unique combination of diverse interdisciplinary research fields under one roof. The focus areas of the university are Educational innovation, Healthy and sustainable lifestyle, Digital and media culture, Cultural competences, Open organisation of society and governance. Tallinn University's School of Digital Technologies (SDT) is one of the leading R&D units in the field of Digital Learning Ecosystems (DLE) and Human-Computer Interaction (HCI) within Baltic countries. The HCI group carries out research in areas of User Experience, Neurophysiological Computing, Body-Centric Computing, Design Theory and Methodology.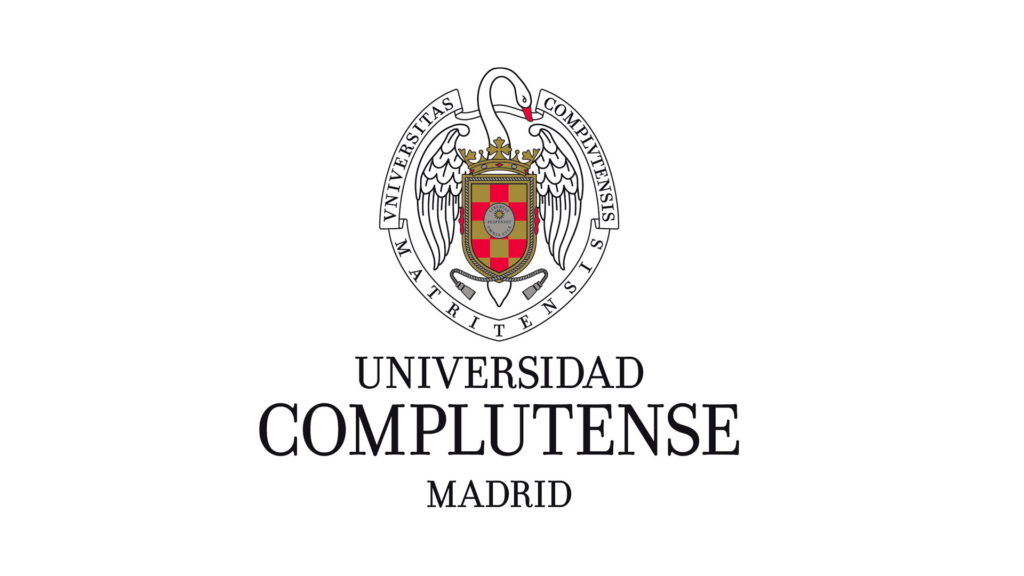 The Complutense University of Madrid is one of the largest universities in Europe. Its research resources in neuroscience are formed by laboratories in biochemistry, animal models, neuroimaging (PET, MRI, EEG and MEG), genetics, and more. The Laboratory of Cognitive and Computational Neuroscience (LNCyC) was formed in 2009 by Fernando Maestú leading a multidisciplinary team of psychologists, physicists, engineers, and medical doctors. LNCyC is specialized in brain imaging techniques such as Magnetoencephalography (MEG), Electroencephalography (EEG) and Diffusion Tensor Imaging-Magnetic Resonance Imaging (DTI-MRI). The core of LNCyC's research focuses on the cognitive, anatomical and genetic basis of Alzheimer Disease and the development of biomarkers for its early diagnosis and treatment. Other research lines include memory control, emotion and language processes, applied research in epilepsy, addictions, other neurodegenerative disorders, as well as the development of new approaches to brain imaging data analysis. 
The Universidad Politécnica de Madrid (UPM) in the project is a Linked Third Party of UCM. UPM is a technical university located in Madrid, Spain.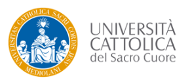 The Università Cattolica del Sacro Cuore (UCSC), founded in 1921, will be participating in the AI-Mind project with the following two departments:   
The Graduate School of Health Economics and Management (ALTEMS) operates within the field of Economics and Healthcare management and perform research activities and consultancies where multiple competences of managerial, economic, quantitative and legal assessments, applied to the health sector and related industries, are required. Furthermore, the department offers qualification-based training to professionals employed in the field of private and public healthcare. Memory Clinic (MC) is a multidisciplinary operative unit of the Department of Aging and Neuroscience with more than 4000 outpatients/year affected by cognitive disorders refered to the 'Alzheimer Service' of the unit and more the 1000 recovered at the Day Hospital. The unit provides an integrated system of care focused on the prevention, diagnosis, and treatment of various forms of dementia and it is the main hub for several Italian Ministry of Health research projects.