Inspiring stories of female PhD students in the AI-Mind project
On the occasion of the International Day of Women and Girls in Science, we celebrate the achievements of women in Science, Technology, Engineering, and Mathematics (STEM) and advocate for greater diversity and equality. Despite population, women and girls continue to face significant barriers to increasing their presence across the STEM fields.
However, in the AI-Mind project, we are making an effort to empower women in science and ensure gender equality. The AI-Mind consortium is well-balanced with a half-half proportion of men and women involved in the project, including 30% female researchers.  We are also glad to see the high interest in AI-Mind among young scientists, who have joined the project as PhD students and are driving innovation in healthcare.  Worth mentioning, that 50% of young researchers involved in AI-Mind are women, including clinicians, technicians, neuroscientists, PhD and master students.
To mark this special day, we asked the AI-Mind female PhD why they chose to become a scientist, what is the most exciting part of being a scientist in the AI-Mind project and how they chose their field of study. Below we feature three of them:
– Amna Khan, a PhD researcher in Human-Computer Interaction (HCI) at Tallinn University, who was raised in Pakistan;
– Chiara Pappalettera and Alessia Cacciotti, both biomedical engineers and PhD students at IRCCS San Raffaele in Rome, Neuroconnect and eCampus University;
Why did you choose to become a scientist?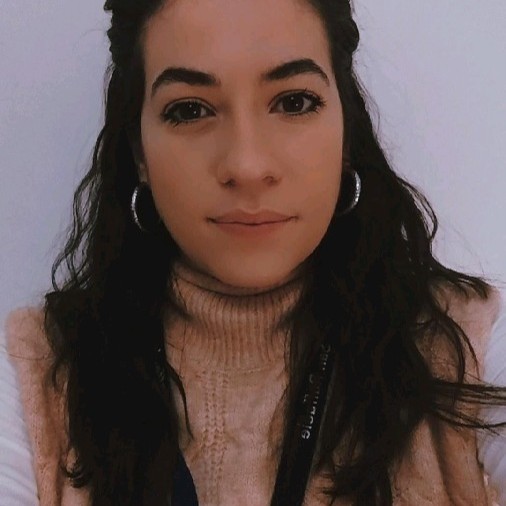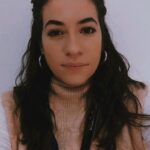 "I became a scientist due to my passion for learning and a deep desire to understand the mechanisms behind human neurophysiology. During university, I developed a great curiosity about the mechanisms underlying brain functions, they fascinated and dazzled me. Perhaps it was "love at first sight". From that moment on, I understood that this path would be my path." 
"Science pushes me to think outside of the box and allows me to contribute to the advancement of knowledge."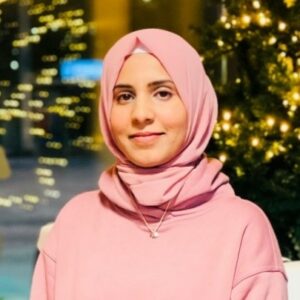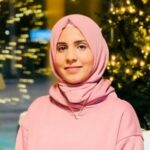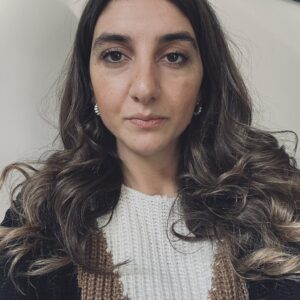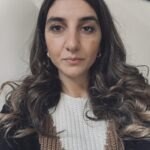 "I have a deep passion for understanding neurophysiology and seeking answers to complex questions related to the brain. Science provides a framework for exploring and gaining new knowledge, and I am fascinated by the process of discovery and the idea that my work can make a positive impact on society. I find great satisfaction in uncovering new insights and advancing our understanding of neurophysiology." 
What is the most exciting part of being a scientist in the AI-Mind?
"AI-Mind represents for me an opportunity for personal growth and a chance to encounter many realities that are different from my own. It is an exciting project with an ambitious goal that could bring significant advancements in the field of public health." 
– Chiara Pappalettera 
"I joined the AI-Mind project because of my desire to help others and make a positive impact through technological and medical advancements in healthcare. The project offers a challenging and intellectually stimulating environment, where I can bring my fresh ideas and perspectives to the table. I am also pleased to be part of a team that values collaboration and diversity." 
– Amna Khan
"I value the opportunity to work on cutting-edge research at the intersection of Artificial Intelligence (AI) and neuroscience. It is incredibly thrilling to be a part of a team of experts who are working to develop new AI algorithms. I find it incredibly rewarding to be able to use my skills and knowledge to tackle some of the biggest challenges facing society and to make a positive impact on people's lives. I enjoy the collaboration with other experts in the field, which allows me to constantly expand my understanding and knowledge." 
– Alessia Cacciotti
How did you choose your field of study?
"I chose to study neuroscience and neurophysiology because of my deep interest in understanding how the brain works and my desire to learn more about the mechanisms underlying human neurophysiology. Throughout my academic journey, I was fascinated by the complexity and diversity of brain functions, and the potential to use this knowledge to improve the quality of life for individuals impacted by cognitive impairment . And the more I learn about this field, the more I am sure that it is the perfect career path for me.
– Chiara Pappalettera
"I chose to study neuroscience because I have always been fascinated by the human brain and its mechanisms. I have always been interested in how the brain processes information and how it controls our thoughts, behaviours, and emotions. Additionally, I was drawn to the challenge of understanding the complex interactions between neurons and their role in various neurological conditions. As I learned more about the field, I became increasingly interested in the potential for utilizing artificial intelligence and machine learning to better understand the brain and improve treatments for neurological conditions." 
– Alessia Cacciotti