Alzheimer Europe hosts an Academy session on Artificial Intelligence with AI-Mind contribution
On 24 January 2023, Alzheimer Europe (AE) organised an online Alzheimer's Associations Academy on the topic of Artificial Intelligence (AI). This event featured presentations from four speakers and was attended by 61 participants including representatives of AE national member associations, members of the European Working Group of People with Dementia (EWGPWD) and representatives from pharmaceutical companies.
As part of this session, we were glad to see two presentations from members of the AI-Mind consortium: one by Ainar Drews (University of Oslo, Norway) about the uncertainties and limitations of AI and one by Dianne Gove (Alzheimer Europe) about the ethics and Public Involvement/stakeholder work conducted in the AI-Mind project.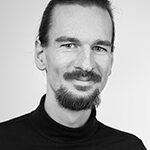 Dr Ainar Drews
University of Oslo, Norway
The first speaker was Ainar Drews who provided some information about the AI-Mind project, of which he is the technical coordinator. He defined AI as a broad term that refers to machines performing tasks associated with human cognition. Within this field, there are specific subfields of AI such as machine learning and deep learning.
As he pointed out: while the details of AI can seem overwhelming, it is important not to get caught up in buzzwords and instead focus on specific use cases of AI (or rather machine learning).
In his talk, Ainar focused on the use of AI in public settings and gave examples in the realms of health-care, commercial uses and government services. He went over some common pitfalls in the training of deep learning methods and mentioned some real-life examples where AI reached its limits or was badly applied, or misused.
In the end, the responsibility in the use of AI is usually the most important aspect to focus on when it comes to the limits of AI. The limits of a given method are, in theory, usually quite well-known – but these must be accounted for and mitigated.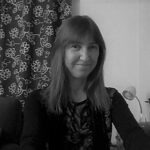 Dr Diane Gove, 
Alzheimer Europe, Luxembourg
The second speaker was Dianne Gove who talked about ethical issues linked to the use and trustworthy communication of AI-based dementia risk prediction tools by clinicians in the clinical setting, drawing on the results of a literature review, Public Involvement work and the broader stakeholder involvement of clinicians. Numerous issues emerged from the literature review and the various consultations. In her presentation, Dianne focused on ethical issues related to trust and trustworthiness, the impact AI-based dementia risk prediction on clinical practice, understandability, explainability, accountability, various forms of bias, communication of AI-based risk predictions and the broader societal impact of their use.
In her talk, Dianne discussed some of the different topics that emerged from her literature review and the various AI-Mind consultations with people with dementia and mild cognitive impairment and with clinicians. Dianne concluded her presentation by stating that the potential use of AI-based dementia risk prediction in clinical practice is likely to be met with a range of attitudes and expectations from patients, their families and clinicians.
She suggested that the AI-Mind work had been valuable in contributing towards the development of a comprehensive strategy to guide the future implementation and communication of AI-based dementia risk prediction tools, which went beyond the views and perspectives of a limited number of published scholars, and should be further discussed with stakeholders once the tools are in use. 
Both presentations were very well-received and participants had the opportunity to have a great overview of the AI-Mind project. The presentations were followed by an interactive Q&A discussion, during which questions from the audience were addressed by the panel.
It was a great experience to be a part of the Alzheimer's Association Academy event hosted by Alzheimer Europe, and it was an excellent opportunity to talk about AI in a wider setting, and I much enjoyed hearing great talks by the other speakers on specific use-cases and considerations about the use of AI in dementia research.- summarises Ainar Drews.
More information about this online Alzheimer's Associations Academy can be found here.