AI-Mind coordinator presenting the project at World Economic Forum 2022
AI-Mind coordinator, Dr. Ira Haraldsen (Oslo University Hospital) has been actively involved in the World Economic Forum (WEF) meetings since February 2021. Participating in the WEF discussions in 2021,  this year Dr. Haraldsen has been invitedby by the advisory council of the Davos Alzheimer's Collaborative (DAC) to the meeting on 17th May followed by the Meeting of the DAC Learning Laboratory: Driving Early Detection Across Aging Societies that demonstrated the first collaborative exchanges.
With speakers from around the globe, the DAC Learning Laboratory was divided into two parts:
Incorporating Digital Technologies into Clinical

Practice with a keynote lecture from Antonio Arauz (

Director General of the National Institute of Neurology, Ministry of Health, Mexico)

Increasing the Cognitive Assessment Rate for Older Adults

with a keynote lecture from

Dévora Kestel

(Director of Mental Health and Substance Abuse, World Health Organization)
The session moderated by George Vradenburg (Chairman of the Board, Davos Alzheimer's Collaborative) was an excellent opportunity to exchange experience and knowledge on the early detection and diagnosis of the disease through the use of innovative new screening tools. Dr. Haraldsen had the opportunity to present concept behind the project and its objectives. The importance of timely assessment and improved screening methods that can be broadly implemented in clinical practice has been continuously emphasized by DAC members. AI-Mind committed to improving the lives of those at risk of developing dementia and reducing the burden on healthcare systems is on its way to contributing to steps taken towards realising the objectives of the WHO Global Action Plan on the Public Health Response to Dementia.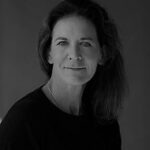 Dr. Ira Haraldsen highlights the importance of such initiatives, meetings and collaborations as a key element in tackling the global challenge.
"Aging is a worldwide phenomenon and only by working together we can tackle the challenge of cognitive decline efficiently. Developing artificial intelligence based tools for dementia's prevention is AI-Mind contribution."
About the Davos Alzheimer's Collaborative
Launched at the World Economic Forum's 2021 meeting on The Davos Agenda, The Davos Alzheimer's Collaborative is a multi-stakeholder partnership committed to aligning stakeholders with a new vision for global response against the challenges Alzheimer's presents to patients, caregivers and healthcare infrastructures. It has been convened by The World Economic Forum and The Global CEO Initiative on Alzheimer's Disease (CEOi) .
About the DAC Learning Laboratory: 
The Davos Alzheimer's Collaborative (DAC) Learning Laboratory is a mechanism by which representatives across national public health organizations, policy, research, and industry, as well as high, medium, and low resource settings, can come together to share learnings from Alzheimer's research initiatives aimed at common operational challenges in healthcare system preparedness.