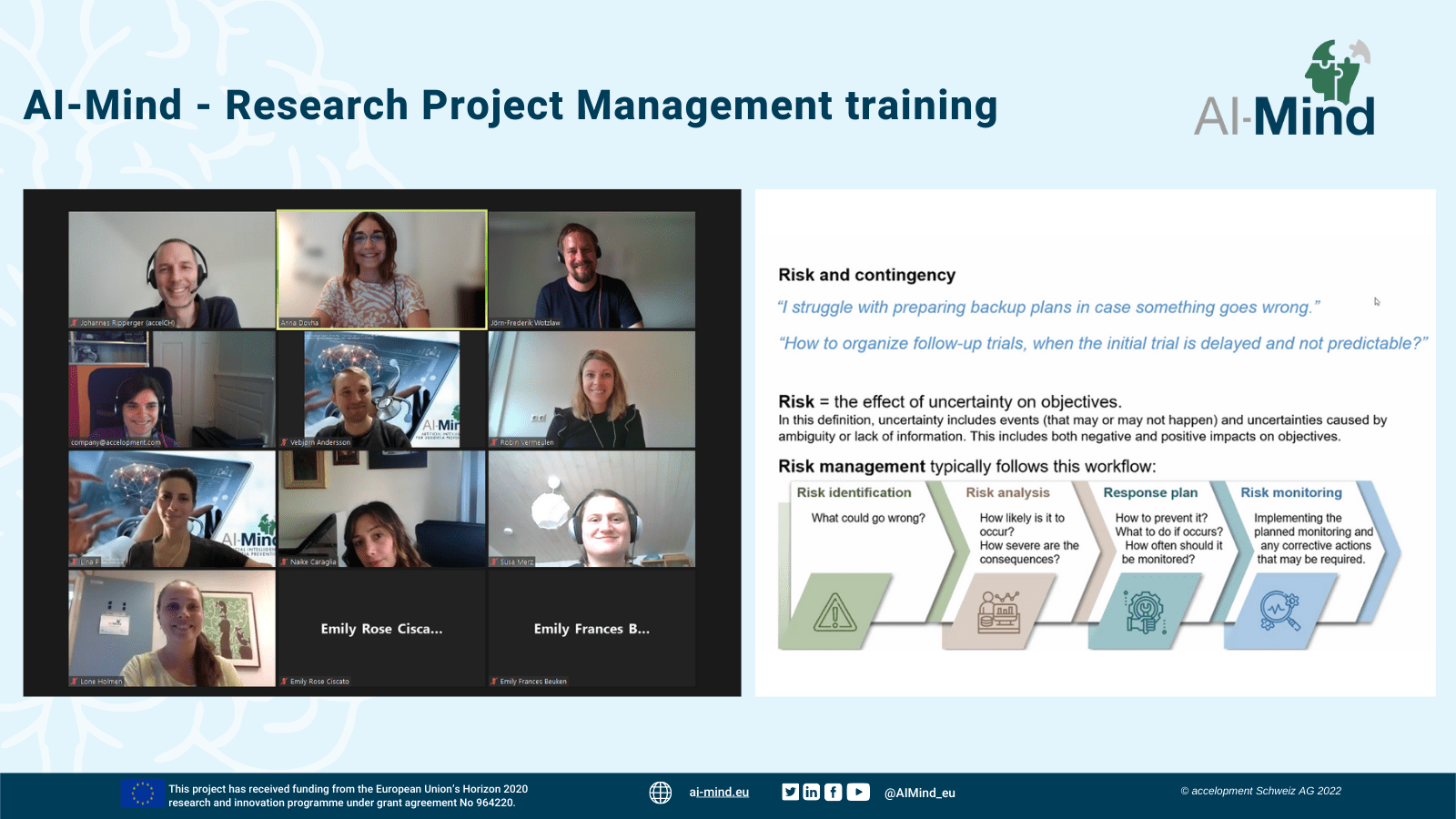 Training on Research Project Management
On the 27th of June, some of the AI-Mind younger researchers had the opportunity to explore the best practices on Research Project Management during the training provided by accelopment Schweiz AG. The training was divided into five core blocks, which focused on different aspects of the project management such as planning, tracking and monitoring, risk management, documentation and communication.
How to define key internal and external stakeholders, what are their interests, and how to efficiently communicate with them?
How to set SMART objectives and plan the project activities?
How to monitor the work progress and all Key Performance Indicators?
What are the potential risks and how to mitigate them?
These and other questions were covered during the training.
Read more on the News page: Training on Research Project Management (ai-mind.eu)