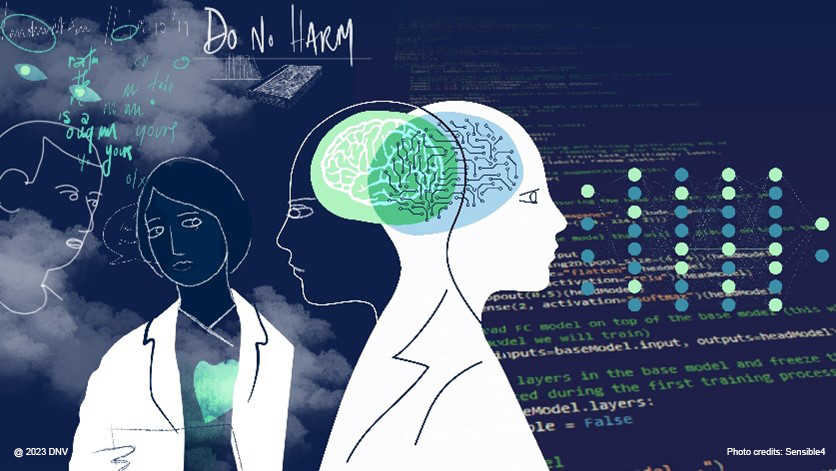 Second webinar from the DNV hybrid webinar series
Topic: Machine Learning in medical device software; A Notified Body's perspective in a changing regulatory landscape
The second webinar in the DNV series, Dr. Frédéric Courivaud from DNV's Healthcare Research Programme, will provide valuable insights into the regulatory requirements for clinical data and clinical evaluation under the Medical Device Regulation (MDR) as they apply to machine learning (ML) in medical device software. As the field of medical device software continues to evolve, it is increasingly important to understand the changing regulatory landscape and how it impacts ML in medical device software.
Registration link: https://www.dnv.com/research/healthcare-programme/ai-in-mdsw.html#preregistration
The webinar series is tailored to a diverse group of stakeholders with a shared interest in the intersection of Artificial Intelligence and healthcare. This includes AI-Mind members, the IVS network, as well as other stakeholders who are researching and using AI in healthcare, such as clinicians, researchers, regulatory affairs professionals, medical device developers, hospital administrators, and IT support professionals.