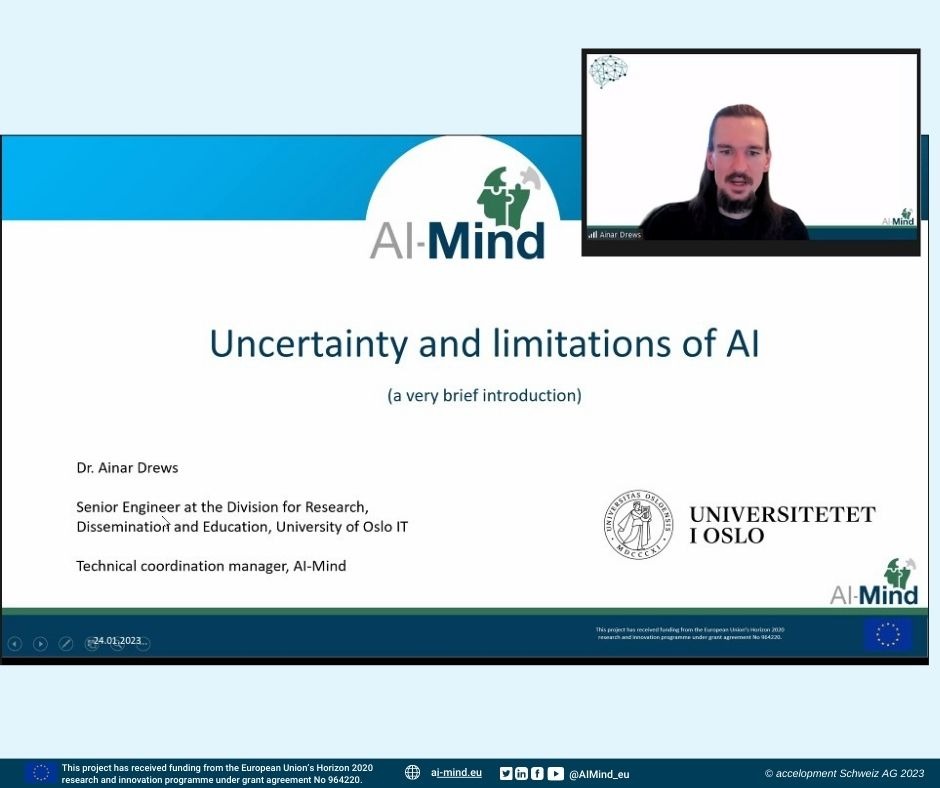 Alzheimer Europe Alzheimer's Association Academy meeting
On 24 January 2023, Alzheimer Europe (AE) organised an online Alzheimer's Associations Academy on the topic of Artificial Intelligence (AI). This event featured presentations from four speakers and was attended by 61 participants including representatives of AE national member associations, members of the European Working Group of People with Dementia (EWGPWD) and representatives from pharmaceutical companies.
As part of this session, we were glad to see two presentations from members of the AI-Mind consortium: one by Ainar Drews (University of Oslo, Norway) about the uncertainties and limitations of AI and one by Dianne Gove (Alzheimer Europe) about the ethics and Public Involvement/stakeholder work conducted in the AI-Mind project.
For more details, check: https://bit.ly/3xxlnz0