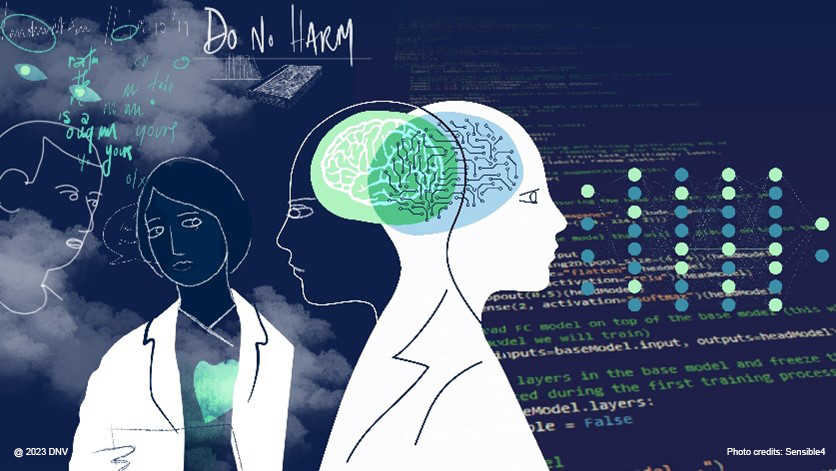 Third webinar from the DNV hybrid webinar series
Topic: Anticipating the AI Act for the conformity assessment of medical device Software
The third and final webinar in the DNV series on Artificial Intelligence (AI), medical devices, Regulation (EU) 2017/745 on Medical Devices (MDR), and the upcoming AI Act (AIA) will take place on Tuesday, June 13th. Our expert speaker, Dr. Frédéric Courivaud from DNV's Healthcare Research Programme, will focus on the interplay between the MDR and the upcoming AI Act regarding the conformity management of AI medical device software.
With the AI Act on the horizon, it is increasingly important to anticipate how it will impact the conformity assessment of AI medical device software under the MDR.
Registration link: https://www.dnv.com/research/healthcare-programme/ai-in-mdsw.html#preregistration
The webinar series is tailored to a diverse group of stakeholders with a shared interest in the intersection of AI and healthcare. This includes AI-Mind members, the IVS network, as well as other stakeholders who are researching and using AI in healthcare, such as clinicians, researchers, regulatory affairs professionals, medical device developers, hospital administrators, and IT support professionals.